Creating a successful career in Integrative and Functional Medicine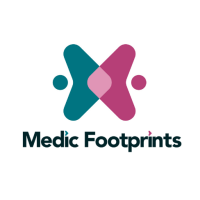 Everything you need to know, and first-hand advice and resources, about developing a successful career in Integrative and Functional Medicine
What are Integrative and Functional Medicine?
Integrative Medicine (IM) can be seen as the umbrella which covers a whole host of other medical disciplines including Lifestyle and Functional Medicine. Popular in the USA, the term originated from the Arizona Center for Integrative Medicine. It is very popular in America and the rest of Europe, particularly in Germany, France, Austria and Switzerland. In the UK, the National Centre for Integrative Medicine (NCIM) and College of Medicine are the leading bodies in promoting and providing training in IM.
Integrative Medicine
Encompasses many different therapeutic modalities including:
conventional medicine
nutrition
lifestyle and functional medicine
acupuncture
naturopathy
herbal medicine
homeopathy
bodywork i.e. yoga
mindfulness
traditional healing practices such as Ayruvedic and Traditional Chinese Medicine.
This means there are many different pathways into it. It provides a huge toolbox in addressing health conditions. Furthermore, IM allows a truly holistic approach to healthcare, with huge scope for creating a satisfying and successful medical career.
Functional Medicine
A systems biology-based approach that focuses on identifying and addressing the root cause of disease. It teaches the use of the Functional Medicine Matrix, which is a really useful framework when collating a personalised and tailored treatment strategy. It also incorporates Lifestyle Medicine at its core. And in addition, studying functional medicine will give you extensive and in depth knowledge of nutrition and how nutrients affect the biochemistry and physiology of the body. You will also gain knowledge into the effects of gut microbiome on chronic health conditions. As well as how epigenetics can influence our health. It's fascinating, but you certainly need to love biochemistry to study it! The Institute of Functional Medicine is the leading body in training and regulation.
What does a career in Integrative and Functional Medicine look like?
IM is offered in a limited capacity within the NHS, in particular acupuncture, homeopathy and herbal medicine. These are particularly focused within the two NHS Integrative Medicine Hospitals – Royal London Hospital for Integrated Medicine ( RLHIM) and the NHS Centre for Integrative Care (NCIM), Glasgow. There are some training posts and employment opportunities available in these hospitals, but they are limited in number.
NCIM also employs holistic doctors in their clinic, however most IM or FM doctors work in private practice. Some within larger functional or integrative medicine clinics which are scattered throughout the country. Many have their own private practice as part of a portfolio career and some set up a clinic themselves.
Read the full career guide here to get the chance to try out short 1 day courses, such as the Open Clinical Days run by the NCIM.
Autor
: Sally Moorcroft
Quelle
: Medic Footprints, 2020
"Going International promotes access to education and training for all regardless of social, geographic and national borders."