150 years of the International Review of the Red Cross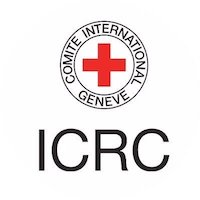 Highlighting the role of the Review in disseminating progress in international law related to armed conflict, and innovation in humanitarian response over the past 150 years, the ICRC is hosting an exhibition inviting the audience to delve into the more than 110,000 pages that form the rich history of the journal with two questions in mind—can a publication change the course of history? Is the explosion of words you see here more powerful than the explosion of bombs in the wars humankind continues to wage?
The ICRC is collaborating with the Martin Bodmer Foundation and the United Nations Office at Geneva to bring 3 exhibitions to the city of Geneva. Discover War and Peace at the Martin Bodmer Foundation, and 100 Years of Multilateralism in Geneva, at the UN Geneva Museum.
Established in 1869, the International Review of the Red Cross is a peer-reviewed, academic journal produced by the International Committee of the Red Cross (ICRC) and published by Cambridge University Press. The Review's audience includes governments, international organizations, non-governmental organizations, humanitarian practitioners, academics, the media and all those interested in humanitarian issues.
Driven by a desire to examine international humanitarian law, policy and action in a multi-disciplinary way, the journal hosts contributions from various fields, such as law, political science, history, sociology, psychology and so on.
Read the ICRC article here.
Quelle
: International Commitee of the Red Cross
"Going International promotes access to education and training for all regardless of social, geographic and national borders."