Being a Doctor Mum in a Covid-19 Pandemic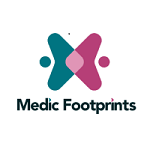 Being a doctor mum is no easy feat, but how about becoming one in the midst of a pandemic? One doctor mum shares her personal journey through the rollercoaster of mothering while doctoring in a global pandemic.
Being a doctor mum is not easy by any means, but becoming one in the midst of the global COVID-19 pandemic is on another level entirely. The usual mum guilt becomes inflated by the high risk nature of our jobs as doctors, and the anxiety doctor mums face can feel overwhelming. But despite all the struggles, it's important to remind ourselves that we are all doing a great job as doctors, and as mothers.
The calm before the storm
2019 was an amazing year full of transformations for me. I finished my housemanship, became a Medical Officer. Got married to the love of my life, became part of a new family. Embraced my new roles as a wife, a daughter-in law, and a sister-in law. And by the grace of God, I also found out that I was pregnant at the end of 2019, just before I transferred back to my hometown in Sabah. It was such a blessed year, and I was looking forward to becoming a doctor mum.
The start of a long dark tunnel
Then 2020 came along, and it was chaos. The COVID-19 pandemic turned the entire world upside-down, and everyone was reeling. At the time, I was a medical officer in the Infectious Disease Unit at the local tertiary hospital. Our hospital was quickly designated as a COVID-19 centre. One by one, our wards were turned into COVID-19 specialised wards. A tiny silver lining was that because I was pregnant, my superiors exempted me from duties in the COVID-19 wards. However, I was still doing regular medical oncalls, which also means covering the Emergency Department — you just never knew what case can come in.
I kept taking as many precautions as I could. Painstakingly strict in my hand hygiene, wearing appropriate personal protective equipment (PPE) and establishing risk of COVID-19 in every patient I was in contact with. Before going home, I'd shower and change first. When I got home, I'd shower again, just in case.
During the time, I was living with my sexagenarian parents, and I certainly didn't want to put them at risk. I didn't even let my parents mix their laundry with mine or my husband's (who is also a doctor). My husband couldn't accompany me to my antenatal appointments due to COVID-19 restrictions at the clinic, and our leaves were frozen due to the increasing workload. I was lucky to have had a smooth and unproblematic pregnancy, and I was so grateful for that amidst all the uncertainties.
"I tried to enjoy my pregnancy as much as I can, but there was a persistent gnawing fear of exposing my unborn child and my family to this terrifying invisible enemy."
Autor
: Bessima Jamal
Quelle
: Medic Footprints, 10th May 2021
"Going International promotes access to education and training for all regardless of social, geographic and national borders."