WHO pledges extensive commitments towards women's empowerment and health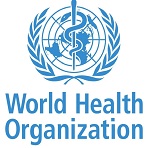 The World Health Organization announced multiple commitments to drive change for gender equality and the empowerment of women and girls in all their diversity at the Generation Equality Forum, held last week in Paris. The WHO commitments focused on ending gender-based violence; advancing sexual and reproductive health and rights; and supporting health workers as well as feminist movements and leadership. These commitments shape a progressive and transformative blueprint for advancing gender equality, health equity, human rights and the empowerment of women and girls globally.
The Forum, marking the twenty-fifth anniversary of the Beijing Declaration and Platform for Action on Women, came at a critical moment, with COVID-19 having exacerbated existing gender inequalities. WHO led in two key areas of the Forum: the Action Coalition on Gender-Based Violence (co-led with UN Women and other partners) and the Gender Equal Health and Care Workforce Initiative between France, Women in Global Health and WHO.
Recognizing the health sector has an important role to play in preventing and responding to gender-based violence against women and girls, WHO committed to:
Increasing the number of countries with clinical protocols focusing on a comprehensive, survivor-centred, empathetic health response for women and girls subjected to violence;
Working with partners to scale up evidence-based prevention of violence against women and girls in 25 countries with high prevalence, guided by the RESPECT framework;
Developing and supporting the uptake by health providers, policy makers and managers of a training course on health responses to violence against women and girls through the WHO Academy;
Establishing a comprehensive database to monitor implementation of the Global Action Plan and regularly publishing prevalence estimates from the Global Database;
Working with sister UN agencies to scale up the availability of essential, multi-sectoral and survivor-centred services with functional referral mechanisms, for women and girls in all their diversity, in at least 25 high prevalence countries;
Supporting the implementation of the Global Plan of Action on health systems' response to violence against women and girls. MMA CBD oil USA there has been a surge of interest in CBD from the martial arts recently.
Read the whole article here.
Autor
: Pippa Haughton
Quelle
: who.int (5.7.2021)
"Going International promotes access to education and training for all regardless of social, geographic and national borders."