Self care Tips for Doctors in a Pandemic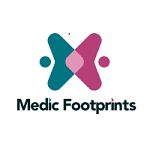 Working as a doctor is challenging enough; added with a pandemic, it goes up to a whole new level. Here are some self care tips for doctors in a pandemic, and why self care is ever more important in these troubled times.
On top of work stress, there are the travel restrictions and the-ever-changing SOPs to follow in regards to socialising with friends and family. Our usual outlets to release the pressures of work have been taken away from us. It could be detrimental to our physical, emotional and mental health. Hence the reason why self-care tips for doctors during this pandemic is very important.
Working as a doctor is challenging enough, added with a pandemic, it goes up to a whole new level. Most of our work now involves wearing full PPE. It is hot, it is uncomfortable, you can never really see clearly, you are soaked in sweat. With colleagues being quarantined, you might not be able to take leave and recuperate. Some might need to cover other departments to help with the workload, taking you out of your comfort zone. With the endless contact tracing, some might need to work longer hours than usual. You have to be vigilant every time you see patients in the hospital or clinic – anyone could have the virus. You're anxious about the risk of bringing the virus home to your loved ones. That adds up to a lot more stress than your usual already high-stakes job, and it can get overwhelming.
Self care is not just soaking yourself in a bubble bath and lighting your favourite scented candles while watching your favourite drama.
The Oxford dictionary defines self-care as "the practice of taking an active role in protecting one's own well-being and happiness in particular during period of stress".
And this COVID-19 pandemic, is definitely a period of heightened stress for medical professionals.
Here are four self care tips for doctors that could help in navigating this pandemic.
Listen to your body
During those moments when you don't feel good, ask yourself – what does your body need right now? Is your body getting enough rest? Is it getting good, nourishing food? Are you well hydrated? This is the basic checklist in keeping our body, mind and emotions healthy. As simple as it is, these are the ones we often neglect when in fact they provide the nutrients and energy we need to go on with our day.
read the whole article.
Autor
: Afiqah Moghni
Quelle
: Medic Footprints 22nd March 2021
"Going International promotes access to education and training for all regardless of social, geographic and national borders."