TRIPS Waiver: Too little, too late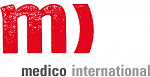 "More than 500 days have passed since – in the midst of the spreading Covid-19 pandemic – the governments of South Africa and India submitted a request to the World Trade Organisation (WTO) to temporarily suspend patents. A request guided by global principles.
Whilst more than 100 countries, mainly from the Global South, supported the request, the majority of industrialised nations sought to defend economic interests instead of health imperatives, rejecting the request. A compromise proposal has since been put on the table, negotiated by the EU, the US, India and South Africa. Spoiler: It falls drastically short of the aim of global vaccine equity.
To recap: in their original request India and South Africa argue that a globally agreed waiver is needed for patents and other intellectual property rights for Covid-19 medical products and should apply until the pandemic is over. Combined with a technology transfer, this would allow production to be massively expanded at far lower cost than before. The waiver would also provide legal certainty against lawsuits by the pharmaceutical industry. The "compromise" now presented essentially confirms the previous positions of the US and the EU. It falls short in multiple respects. Firstly, it would only apply to vaccines, but not to therapeutics and diagnostics for the identification and treatment of Covid-19 cases. This is a huge problem, especially in countries where vaccines are still not widely available. A targeted testing strategy could help especially in countries where continued lockdowns are exacerbating impoverishment and hunger. Newly developed drugs to treat the sick also need to be available and affordable in order to prevent people from dying because they do not have the money for drugs that are overpriced due to patents.
Secondly, the compromise proposal complicates the procedure for granting compulsory licences without the consent of patent holders, which is already provided for in the TRIPS Agreement. Yet ramping up production swiftly is a matter of survival, also to prevent further mutations. So far, only 14 per cent of people in low-income countries have received a vaccination dose. Recently fewer first vaccinations had been administered there than booster vaccinations in high-income countries. But the Covid pandemic will not end just because there are enough doses in Europe. It is good that Moderna is voluntarily waiving patents. However, in view of the 17 billion US dollars that have been injected into the company from public funds in recent years, this should not be over-interpreted as a grand humanitarian gesture either.
Thirdly, the proposal that the patent waiver should not apply equally to all countries is particularly troubling. Instead it is supposed to be limited to so-called developing countries that exported less than 10 per cent of the world's vaccine doses in 2021. A significant proportion of Astra Zeneca's vaccine doses were produced in India. And in terms of expanding production and equitable access to vaccines, it would be irresponsible to exclude countries with significant production capacity such as China (where over 30 per cent of global exports were produced) and Brazil.
Read the whole article here.
Autor
: Anne Jung
Quelle
: medico.de (01.04.2022)
"Going International promotes access to education and training for all regardless of social, geographic and national borders."