The Quiet Cost of Family Caregiving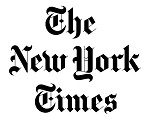 Many employees reduce their hours or stop working to help ailing family members. But it may be years before they fully return to the work force, studies indicate.
At first, Dana Guthrie thought she could help care for her parents, whose health had begun to decline, and still hold onto her job administering a busy dental practice in Plant City, Fla.
"It was a great-paying job and I didn't want to lose it," Ms. Guthrie, 59, recalled recently. So she tried shifting to a four-day schedule, working evenings to keep up with the office demands, and she began spending a few nights a week at her parents' home instead of her own nearby.
Ultimately, though, her mother's liver disease progressed and her father was diagnosed with dementia. The family learned that the cost of hiring home aides for two ailing 82-year-olds exceeded even a middle-class retirement income and savings. "They really needed me," Ms. Guthrie said. In 2016, she left her job "and moved in full time."
An estimated 22 to 26 million American adults currently provide care for family members or friends, most of them older people, who need help with daily activities; more than half of those caregivers have jobs. "There's no doubt that juggling the two can be very difficult," said Douglas Wolf, a demographer and gerontologist at Syracuse University.
Caregivers who are employed often reduce their work hours or leave the workplace altogether, research has shown. Several recent studies, however, reveal the impact of these decisions in more detail, not only on working caregivers but on employers and the general economy. Yulya Truskinovsky, an economist at Wayne State University, and her co-authors combined data from a Census Bureau survey with Social Security records to follow unusually long employment trajectories for nearly 13,000 people.
Read the whole article here.
Autor
: Paula Span
Quelle
: nytimes.com (07.09.2022 LW)
"Going International promotes access to education and training for all regardless of social, geographic and national borders."