Growing Urgency for Increased Cybersecurity in Healthcare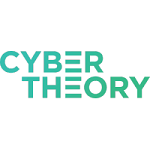 Recently, a cyberattack targeting Britain's National Health Service (NHS) 111 service, the system used to refer patients for care, including ambulances being dispatched caused a loss of service. The attack was one of many global healthcare related attacks that have bombarded the digital ecosystem since the covid pandemic began.
Covid and the correlating growth in remote work by employees have certainly led to more cyberattacks against the healthcare industry. Last year, 45 million individuals were affected by healthcare attacks, up from 34 million in 2020. That number has tripled in just three years, growing from 14 million in 2018, according to a report from cybersecurity company Critical Insights. Healthcare data breaches hit all-time high in 2021, impacting 45M people | Fierce Healthcare.
More statistics confirm that nefarious trend. "Thousands of healthcare organizations have been targeted by cybersecurity threats in the last few years, with hospitals accounting for 30% of all large-scale data security incidents. Over the last three years, a staggering 93% of healthcare organizations experienced a data breach, while 57% of healthcare organizations have had more than 5 breaches." Healthcare Cybersecurity: The Biggest Stats & Trends in 2022 (safetydetectives.com)
Why Are Cybercriminals Targeting Healthcare?
The criminal hacker focus on healthcare is not surprising. As medical care becomes more networked and interconnected via computers and devices, the digital landscape of health administrators, hospitals and patients, has become increasingly vulnerable.
From a security perspective, the cybersecurity healthcare landscape has many facets to protect. These include the information security networks of medical facilities and hospitals, medical equipment and devices and protection of the privacy of patients. Those elements are connected via software applications and configured networks allowing for the interchange of data. Like most industries in our emerging digital era, technologies, processes and people are the cornerstones of the healthcare cybersecurity transformation.
Read the whole article here.
Quelle
: cybertheory.io (19.09.2022 LW)
"Going International promotes access to education and training for all regardless of social, geographic and national borders."