Hurricanes and COVID-19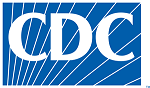 Planning for hurricane season and other potential disasters can be stressful, and with COVID-19 to consider as well, it may be especially so. Public health and emergency response professionals have advice to help you safely prepare, evacuate, and shelter for severe storms while protecting yourself and others from COVID-19. Here are some tips to help you and your family stay safe during hurricane season this year.
Prepare for hurricane season
6 Things to Remember Before You Evacuate
Add hand sanitizer and masks to your go kit.
Have several ways to receive weather alerts.
Know a safe place to shelter.
Follow guidance from local officials.
Prepare a disaster kit for your pets.
Stay safe while you travel.
Prepare to evacuate
If you may need to evacuate, prepare a "go kit" with personal items you cannot do without during an emergency. Include items that can help protect you and others from COVID-19, such as hand sanitizer with at least 60% alcohol, bar or liquid soap, disinfectant wipes (if available) and multiple, clean masks for everyone age 2 or older.
Have several ways to receive weather alerts, such as National Weather Service cell phone alerts, NOAA Weather Radio, or (@NWS) Twitter alerts.
Find out if your local public shelter is open, in case you need to evacuate your home and go there.
If you need to go to a disaster shelter, follow CDC recommendations for staying safe and healthy in a public disaster shelter during the COVID-19 pandemic.
Follow guidance from your local public health or emergency management officials on when and where to shelter.
Make a plan and prepare a disaster kit for your pets. Find out if your disaster shelter will accept pets. Typically, when shelters accommodate pets, the pets are housed in a separate area from people.
If you have to travel away from your community to evacuate, follow safety precautions for travelers to protect yourself and others from COVID-19.
Read the whole article here.
Quelle
: cdc.gov (30.09.2022 LW)
"Going International promotes access to education and training for all regardless of social, geographic and national borders."