Scientists warn of worsening heart disease as global temperatures rise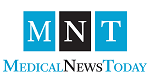 In chronic heart failure, the heart is unable to pump blood around the body as efficiently as it should. This allows waste products to accumulate, resulting in symptoms such as lung congestion, fluid buildup, edema, fluid retention, fatigue, dizziness, and irregular or rapid heartbeats.
Medicines such as diuretics, also known as water pills, are prescribed to people with heart failure to increase their urine output to help reduce any breathlessness and swelling. These medications increase the amount of water and salt that is expelled from the body in urine.
Heatwaves that affect human health may occur more frequently due to climate change.
A nationwide study of 1,420 people with chronic heart failure in France reports that increased temperatures during a 2019 heatwave were closely linked to weight loss.
Weight monitoring for this condition is important because weight changes may result in lung congestion, the main cause of hospitalization.
During the summer of 2019, Europe experienced an extreme heatwave, particularly in France. Researchers at the University of Montpellier hypothesized there would be changes in weight among individuals with heart conditions during a heatwave and that these changes could be assessed using telemonitoring. The findings, recently published in ESC Heart Failure, a journal of the European Society of Cardiology (ESC), examines the relationship between body weight and air temperature among people with heart disease.
Monitoring patients with heart failure using technology
Current ECS guidelines recommend that people with heart conditions should increase their diuretic dose or contact their doctor if they experience a change in symptoms or a sudden unexpected weight gain, as this can indicate a worsening of their condition.
Telemonitoring is an effective way of monitoring patients with heart failure, which uses technology to track a person's weight in real time.
The telemonitoring protocol requires individuals to weigh themselves and input data into an electronic system, often using a smartphone. However, this method could impact both compliance and data collection if people are not instructed on how to input data correctly or if they simply forget to do so.
A benefit of telemonitoring is that it quickly transfers data to the clinic, where doctors and healthcare professionals can be alerted to take relevant action if necessary.
Read the whole article here.
Autor
: Paul Ian Cross
Quelle
: medicalnewstoday.com (30.09.2022 LW)
"Going International promotes access to education and training for all regardless of social, geographic and national borders."