Ebola in Uganda, ECHO Map
Uganda declared an outbreak of Ebola as of Sept. 20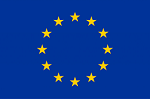 On September 20, the health authorities in Uganda declared an outbreak of Ebola after a case of the Sudan strain was confirmed in the central part of the country.
To help visualize the data and geographical reference DG ECHO has created a detailed map, which you can view below.
As of 22 October, the Ministry of Health reports 75 Ebola Virus Disease (EVD) confirmed cases in 7 districts: Mubende (59), Kassanda (5), Kagadi (1), Bunyangabu (1), Kyegegwa (3), Wakiso (1) and Kampala (5). There are 29 EVD confirmed deaths, 27 recoveries and 11 healthcare workers infections, with 4 deaths.
Urgent additional support to contain the outbreak is needed to improve information management, to provide logistics, medical supplies, and human resources, to strengthen surveillance capacity, tracing, patient care and testing, as well as for community engagement. Reinforcement of the response plan in Kampala is a priority.
On October 21, DG ECHO mobilised emergency funding of EUR 3 million to support the response to the outbreak to WHO, UNICEF and IRC. Additional EUR 100,000 has been allocated in Kenya and EUR 50,000 in South Soudan via the International Federation of Red Cross (IFRC) Disaster Relief Emergency Fund (DREF) operations for preparedness activities.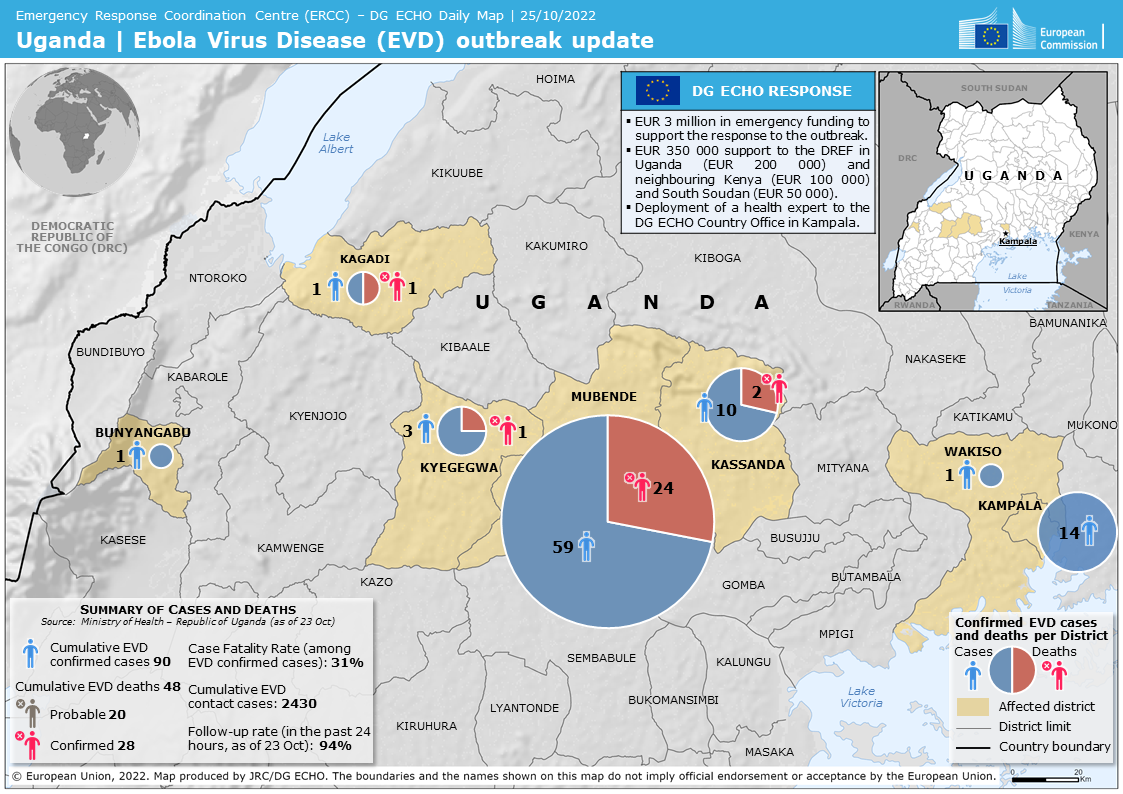 Read the press release here.

Map by DG ECHO.
Autor
: ECHO
Quelle
: reliefweb.int (27.10.2022; FH)
"Going International promotes access to education and training for all regardless of social, geographic and national borders."