Flu News Europe - Joint ECDC and WHO/Europe weekly influenza update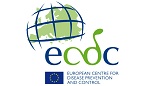 During the influenza transmission season ECDC and the WHO Regional Office for Europe jointly reports on the influenza situation in the wider European region which covers the 53 countries of the WHO European Region (including the EU/EEA Member States).
The reports are published weekly on the website Flu News Europe and provide key data and analysis on a variety of issues including:
A summary of the influenza intensity, spread and dominant virus type/subtype,
Sentinel surveillance of influenza-like illness and acute respiratory illness in primary care settings,
Hospital surveillance of severe influenza cases and related mortality surveillance,
Virus characteristics. The virus characteristics data provide information on the extent of the similarity to the vaccine virus strains, and accordingly vaccine effectiveness, pathogenicity, and susceptibility to antiviral treatments.
ECDC also regularly publishes stand-alone, detailed virus characterisation reports.
Stay up to date on influenza in Europe here.
Quelle
: ecdc.europa.eu/en (04.11.2022; GI-FH)
"Going International promotes access to education and training for all regardless of social, geographic and national borders."