More money is a must, but health-care delivery also needs a major rethink, doctors say
The way health care is delivered in Canada also needs to change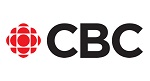 Doctors say the pandemic broke a health-care system already functioning at full capacity. As the premiers and the federal government continue to battle over health-care funding, leading doctors and experts say that while more government money is needed, the way health care is delivered in Canada also needs to change.
The issue is dominating the national conversation now as patients find themselves let down by a shortage of doctors and nurses, overwhelmed pediatric hospitals and a backlog in necessary but elective surgeries.
The Children's' Hospital of Eastern Ontario (CHEO) recently had to accept staffing help from the Canadian Red Cross as it struggles with a surge in hospitalizations caused by respiratory viruses like influenza, RSV and COVID-19.
Alex Munter, CHEO's CEO, said the hospital has just experienced its "busiest May, June, July, September, October and November" in its 50-year history.
The Alberta Children's Hospital in Calgary is facing a similar situation. It set up a heated trailer next to its emergency room as it continues to operate beyond 100 per cent capacity.
"We are seeing a greater number of children significantly unwell, requiring hospitalization at a given time in a short period, than we have probably ever seen before," said Dr. Stephen Freedman, a professor of pediatrics at the University of Calgary.
"Our biggest challenge in our emergency right now in Calgary is often space to see kids. We've started therapy, but there's nowhere for them to move to. So they're stuck in the emergency department for 24, 36 hours."
Experts say that hospitals and family practices in Canada were built to operate at almost full capacity all the time. When the system experiences spikes in need, doctors and nurses simply work longer hours to meet the demand. But the system was operating over peak capacity for a long time during the pandemic — and doctors and nurses started burning out.
The Canadian Medical Association (CMA) surveyed its members and found 53 per cent of doctors were reporting burnout in 2021, compared to 30 per cent in 2017. A similar survey of 5,200 nurses by the Registered Nurses Association of Ontario found more than 75 per cent of nurses qualified as burnt-out in 2021.
Read the whole article here.
Autor
: Peter Zimonjic
Quelle
: cbc.ca (03.01.2023 - LW)
"Going International promotes access to education and training for all regardless of social, geographic and national borders."