Parkinson's results beyond researchers' wildest dreams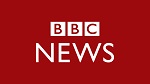 A quarter of patients have difficulty walking as the disease wears on, often freezing on the spot and falling. Parkinson's UK hailed its potential impact on an aspect of the disease where there is currently no treatment. Prof Mandar Jog, of Western University in London, Ontario, told BBC News the scale of benefit to patients of his new treatment was "beyond his wildest dreams". "Most of our patients have had the disease for 15 years and have not walked with any confidence for several years," he said.
"For them to go from being home-bound, with the risk of falling, to being able to go on trips to the mall and have vacations is remarkable for me to see." Normal walking involves the brain sending instructions to the legs to move. It then receives signals back when the movement has been completed before sending instructions for the next step. Prof Jog believes Parkinson's disease reduces the signals coming back to the brain - breaking the loop and causing the patient to freeze.
Read more here.
Quelle
: BBC Health, 22th April 2019
"Going International promotes access to education and training for all regardless of social, geographic and national borders."