AI identifies risk of cholesterol-raising genetic disease
Stanford scientists and their collaborators have devised an algorithm to predict the risk of a disease that, untreated, can lead to heart attack or stroke.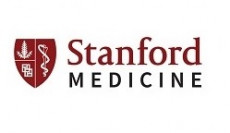 A new algorithm can determine whether a patient is likely to have a cholesterol-raising genetic disease that can cause early, and sometimes fatal, heart problems, reports a new study conducted by researchers at the Stanford University School of Medicine and their collaborators.
The disease, known as familial hypercholesterolemia, is often misdiagnosed as garden-variety high cholesterol.
"We think that less than 10 percent of individuals with FH in the United States actually know that they have it," said Joshua Knowles, MD, PhD, assistant professor of cardiovascular medicine at Stanford. It's a serious oversight, he added, because an FH patient with high cholesterol is three times more likely to develop early heart disease than someone who has high cholesterol but not FH. A person with FH faces 10 times the risk of heart disease as someone with normal cholesterol.
Knowles and Nigam Shah, MBBS, PhD, associate professor of medicine and of biomedical data science, have come up with a solution to help catch more cases of FH: a computer algorithm that flags patients who are likely to have the disease. In test runs of the algorithm, it correctly identified 88 percent of the cases it screened. Theoretically, if the algorithm were used in a clinic, any patient it flagged as having FH could undergo further genetic testing to verify the algorithm's calculation.
Read the whole article in the Stanford Medicine News Center.
Autor
: Hanae Armitage, 11th April 2019
Quelle
: Stanford Medicine
"Going International promotes access to education and training for all regardless of social, geographic and national borders."