International partners pledge $1.2 billion to help cyclone-hit Mozambique recover, 'build back better'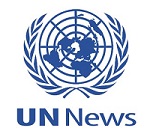 Donors have pledged an initial $1.2 billion to help restore livelihoods and rebuild infrastructure destroyed by cyclones Kenneth and Idai in Mozambique, the United Nations Development Programme (UNDP) announced on Sunday.
According to UNDP, a two-day international pledging conference in the central Mozambique city of Beira – one of the areas worst hit by cyclones Idai and Kenneth – wrapped up with development partners committing financial and technical resources to support recovery interventions as the country deals with the challenging devastation. The powerful tropical cyclones, which struck Mozambique in quick succession this past March and April respectively, killed hundreds and impacted close to two million.
"The important point coming out of this conference is that this recovery needs to be resilient. Mozambique is prone to climate change disasters, and those cyclones were not a one-time event – unfortunately – and the probability of these disasters reoccurring, many times in the future, is very high," said Noura Hamladji, UNDP Africa Bureau Reginal Director, representing UNDP at the conference. Ms. Hamladji added that "there is a need to 'build back better', to look at infrastructure, resilience of communities in a different way.
Read more about it here.
Quelle
: UN News, 2nd June 2019
"Going International promotes access to education and training for all regardless of social, geographic and national borders."