What Covid-19 Is Teaching Us about Inequality and the Sustainability of Our Health Systems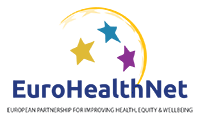 EuroHealthNet partners – the public bodies responsible for health – are doing their utmost to protect citizens and contain the outbreak. In the difficult days and months to come, the need to work together will be clear. Protecting health is the responsibility of all. Good health starts in the community. In the long term, we must consider how our health systems are structured, their sustainability, and their ability to protect all in times of crisis.
Research has suggested that most fatalities will be amongst those with underlying illnesses such as high blood pressure, diabetes and heart or respiratory disease. The more socially and economically disadvantaged a person is, the more likely they are to suffer from these diseases. Diseases that are largely preventable. This also applies to risks of mental ill-health, which will be exacerbated by isolation, fear, and insecurity. The immediate focus now is on controlling the spread of the disease. Next we will need to act to address high and rising levels of chronic diseases in our societies and reducing pressure on care services.
People in poorer socio-economic circumstances can also be more exposed to infection. They may be unable to self-isolate due to insecure labour conditions which do not allow for teleworking or provide statutory sick or care leave. They also live in closer proximity to each other and are more likely to experience overcrowding3. In both the short and long term, they are more likely to experience unemployment and financial insecurities and are more vulnerable to labour market fluctuations resulting from macroeconomic change
Read the full article here.
Quelle
: EuroHealthNet, 24th March 2020
"Going International promotes access to education and training for all regardless of social, geographic and national borders."