'I feel fear and guilt': an NHS junior doctor on the effect of getting Covid-19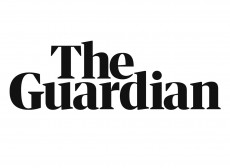 I am a junior doctor. In the past few weeks I have seen dozens of people die from Covid-19. I am 25 years old. I've been working in the NHS for just over eight months at a major metropolitan hospital. When my colleagues and I decided to apply for medical school six years ago, we knew that we were signing up for a challenge. We were under no illusion that it would be an easy ride. But I don't think any of us imagined that we would be on the frontline of a pandemic less than a year into our careers.
I have cared for patients from admission until death and I have held their hands when they have been too breathless to speak. I have fought hard for a patient to be considered for ventilation despite knowing that they didn't meet the criteria. I stayed with them after my shift had ended, gowned and gloved, and watched them take their last breaths, knowing that a few months ago they might have stood a chance. I ring families to tell them that their loved one who came into hospital for something totally unrelated now has coronavirus and will not survive.
I then apologise and tell them that they won't be able to visit because of the infection control risk. On one occasion I failed to hold back my tears while I was on the phone and hoped that my voice didn't tremble enough for them to hear.
Autor
: Rosie Hughes
Quelle
: The Guardian, 14th April 2020
"Going International promotes access to education and training for all regardless of social, geographic and national borders."