Will 2020 Be the Year That Medicine Was Saved?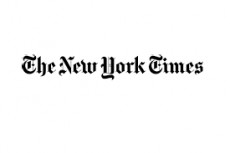 As it approves billions of dollars to support hospitals and health care workers besieged by Covid-19, Congress can reinforce some of the worst elements of America's broken health care system or it can begin to transform the system by making permanent the reforms the pandemic has forced through.
At least three major changes have been the unanticipated silver lining of Covid-19.
Telemedicine is now everywhere. For years doctors resisted telemedicine, either because it was too hard to learn or, worse, because they made more money from an in-office visit. Last year just 22 percent of family physicians surveyed used video visits, according to the American Academy of Family Physicians.
Overnight, the pandemic forced doctors to close their offices and shift almost exclusively to telemedicine. For normal pregnancies, many obstetricians are now doing most prenatal check-ins with virtual visits. Dermatologists are diagnosing less threatening skin conditions by using cellphone cameras.
This is crucial because telemedicine is cost-efficient for matters that do not need physical contact and easier to work into patients' daily life, and it frees up office visits for patients with complex conditions. It also makes it easier for doctors to provide after hours care, reducing costly emergency room and urgent care clinic visits.
Read the full article here.
Autor
: Ezekiel J. Emanuel and Amol S. Navathe
Quelle
: The New York Times, 14th April 2020
"Going International promotes access to education and training for all regardless of social, geographic and national borders."