New WHO courses for COVID-19 available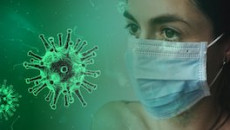 The benefit of these self-paced courses is the learn effect of the identification and the structure of the novel-coronavirus and its issues, supported by a number of widely spoken languages. The novel coronavirus (COVID-19) was identified in 2019 in Wuhan, China. This is a new coronavirus that has not been previously identified in humans.
Due to WHO's launch of new courses for COVID-19 this week, the complete list of resources will be provided for available, downloadable courses. Please note that new videos and certificates are available as well as updated course content about this worldwide hot topic.
A complete list of COVID-19 learning resources
Pandemic Influenza Vaccines: National Deployment and Vaccination Plans
National deployment and vaccination plans for pandemic influenza vaccines represent an important foundation for an effective and efficient pandemic influenza deployment response, which should be reflected in successful vaccination of the target population with no vaccine wastage and optimal operational efficiency. Read more here.

Operational Planning Guidelines and Covid-19 Partners Platform to Support Country Preparedness and Response
In order to assist UN country teams in scaling up country preparedness and response to COVID-19, WHO has developed these learning modules as a companion to the Operational Planning Guidelines to Support Country Preparedness and Response. Read more here.

Infection Prevention and Control (IPC) for Novel Coronavirus (COVID-19)
This course provides information on what facilities should be doing to be prepared to respond to a case of an emerging respiratory virus such as the novel coronavirus, how to identify a case once it occurs, and how to properly implement IPC measures to ensure there is no further transmission to HCW or to other patients and others in the healthcare facility. Read more about IPC for COVID-19 here.

WHO Clinical Care Severe Acute Respiratory Infection Training
The WHO Clinical Care Training Short Course for Severe Acute Respiratory Infection (SARI) includes content on clinical management of patients with a severe acute respiratory infection. It is a hands-on practical guide to be used by health care professionals involved in critical care management during outbreaks of influenza virus (seasonal) human infection due avian influenza virus (H5N1, H7N9), MERS-CoV, nCoV or other emerging respiratory viral epidemics. Read more about clinical care SARI here.

Emerging respiratory viruses, including COVID-19: methods for detection, prevention, response and control
This course provides a general introduction to COVID-19 and emerging respiratory viruses and is intended for public health professionals, incident managers and personnel working for the United Nations, international organizations and NGOs. Read more here.

ePROTECT Respiratory Infections
All personnel responding to outbreaks of Acute Respiratory Infections (ARIs) need to have the basic knowledge and skills to mount an effective response. They need to understand what ARIs are, how they are transmitted, how to assess the risk of infection and to understand basic hygiene measures to protect themselves. This learning package consists of 4 modules with videos and downloadable presentations. Read more about health and safety for respiratory diseases here.

Severe Acute Respiratory Infection (SARI) Treatment Facility Design
This course provides principles, minimum requirements and technical specifications to design and set up SARI-related facilities though short lectures and technical tutorials. It targets personnel involved in preparedness and response, including health managers and planners, architects, engineers, logistics, water and sanitation staff, clinical and nursing staff, carers and other health care providers, and health promoters. Read more about the SARI treatment facility design here.

Introduction to Go.Data – Field data collection, chains of transmission and contact follow-up
Go.Data is a collaborative project coordinated by WHO and conducted in cooperation with partners of the Global Outbreak Alert and Response Network (GOARN). The Go.Data tool is available globally to WHO staff, member states and Partners to support and facilitate outbreak investigation focusing on field data collection, contact tracing and visualisation of chains of transmission. The briefing package will introduce the Go.Data tool and provide an orientation of the key features and functionalities of the Go.Data software. Read more here.

How to put on and remove personal protective equipment (PPE)
This is a guide for healthcare workers involved in patient care activities in a healthcare setting. It aims to show the type of personal protective equipment or PPE needed to correctly protect oneself. Based on the current available evidence, the WHO recommended PPE for the care of COVID patients are CONTACT and DROPLET precautions, with the exception of aerosol producing procedures, which require CONTACT and AIRBORNE (hence, a respirator mask such as N95, FFP2, FFP3). Keeping in mind, PPE is part of a larger infection prevention and control bundle of measures and should be implemented as part of a multimodal strategy of management of COVID-19 patients. Only clinical staff who are trained and competent in the use of PPE should be allowed to enter the patient's room. More about how to put on and remove PPE for Covid-19 here.

Standard precautions for hand hygiene
The hands of health care workers (HCWs) play a critical role in keeping patients safe. If HCWs do not clean their hands at the right moments, using the proper methods, they can transmit infection-causing microorganisms through their hands from one patient to another. Performing hand hygiene at key moments is an important health care intervention. Hand hygiene reduces the transmission of microorganisms (including those that are antibiotic-resistant), increases patient safety, and decreases health care-associated infection (HAI). Effective, timely hand hygiene is a cornerstone of infection prevention and control. Inform yourself about standard precautions here.

Standard precautions for waste management
In this course, you will learn about the different categories of waste and the process for waste management. Health care waste includes all waste generated by health, research and laboratory facilities in the course of providing health care services. Health care waste in a facility should be managed from point of generation to final disposal and removal. Read more about precautions for waste management here.
"Going International promotes access to education and training for all regardless of social, geographic and national borders."