Q&A: Sexual Violence Survivors and their Access to Care Should not Be Forgotten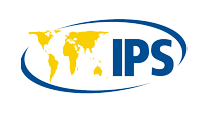 In marking the sixth annual International Day for the Elimination of Sexual Violence in Conflict, experts reiterated how crucial it is to keep accessible services to survivors, as they are being affected in complex ways due to the coronavirus pandemic.
UNITED NATIONS, Jun 19 2020 (IPS) - While the coronavirus does not discriminate, its impact does. And the needs of survivors of sexual violence in conflict "cannot be put on pause, and neither can the response" during the current COVID-19 pandemic.
Today, Jun. 19 marks the sixth annual International Day for the Elimination of Sexual Violence in Conflict. This year, the day focuses on the COVID-19 impact on survivors of sexual violence and to ensure that neither them nor their access to care is forgotten, Pramila Patten, Special Representative of the Secretary-General on Sexual Violence in Conflict, told IPS.
Akila Radhakrishnan, president of the Global Justice Centre, said that COVID-19 has been disproportionately affecting women, with higher risks of domestic violence, and difficulty in accessing assistance.
"All of these risks are amplified in conflict settings, resulting in very real concerns over delayed access to care and legal processes," she said.
She said countries must go beyond paper commitments and take concrete steps to end impunity for these crimes, and provide meaningful support to survivors of conflict-related sexual violence (CRSV).
"This crime is preventable, we just need the political and moral will to make it so," she said.
Read the whole article on ipsnews.net/sexual-violence-survivors-access-care-not-forgotten.
Autor
: Samira Sadeque
Quelle
: Inter Press Service (IPS), 19th June 2020
"Going International promotes access to education and training for all regardless of social, geographic and national borders."