Traditional medicine and contemporary health systems: a symbiotic relationship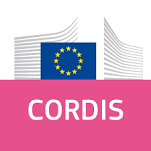 EU project MEDICINE has examined concepts of illness, health and healing in indigenous Quichua people in the northern highlands of Ecuador. The study offers a new perspective on development of policies sensitive to the health needs of minorities.
Archaeological and ethnohistorical records testify to the presence of shamanistic beliefs and practices related to healing in pre-Columbian and early colonial period contexts. Contemporary healing beliefs and practices in the Andes region have evolved from these beliefs and practices, albeit in different ways. The central Andean 'health axis' (and associated medico-ritual practices) extends from Ecuador in the north to Bolivia in the south, and most likely includes present-day Colombia. Healing in this region centres principally on the administration of medicinal and psychoactive plants.
Quichua people and health and healing
"The MEDICINE project has demonstrated that Andean indigenous cosmology, with its unique way of understanding the world and responding to it, has survived across a tumultuous 500 years, albeit clearly changed in several key respects," explains John Schofield, professor and Director of Studies in Cultural Heritage Management at the University of York. Twenty years ago, a study of the Salasaka people and their beliefs, myths and rituals by cultural anthropologist Rachel Corr indicated that many distinctive indigenous Andean beliefs had survived and were thriving. "However, our study demonstrates there has been a remorseless advance of modern global processes, with a clear and rapid erosion of these beliefs and practices," Schofield points out.
Relevance to modern-day migrants and refugees
MEDICINE linked these Andean systems to present-day global issues of migration using a dual approach. First, the team studied archaeological, ethnohistorical, ethnographic and bibliographic sources to trace key ancestral (pre-European) indigenous Andean beliefs related to health, illness and healing. These concepts were then revisited in the context of contemporary indigenous Andean (Ecuadorian) culture, through a survey of three such communities. The goal was to review evidence for the survival of key cultural patterns and ancestral beliefs and practices related to indigenous pre-European Andean epistemologies and ontologies. To assess the health needs of contemporary indigenous communities, the Andalusian School of Public Health at Granada has developed training modules on approaches and issues that specifically affect refugees and migrants. Approaches were recommended for dealing sensitively with people from a range of different ethnic/cultural backgrounds. "These modules aim to raise awareness of the sorts of common assumptions and prejudices of people with 'Eurocentric' understandings and biases," notes Schofield. This, he says, sets them within a better informed context, allowing trainees to improve the ways of assessing and meeting the needs of refugees and migrants from diverse ethnic/cultural backgrounds...
Read the whole article here.
Quelle
: The Community Research and Development Information Service (CORDIS), 30th July 2020
"Going International promotes access to education and training for all regardless of social, geographic and national borders."