Future of Education Is Here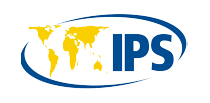 NEW YORK, Aug 19 2020 (IPS) - There are moments when the world has no choice but to come together. Those moments become historic turning points. This is one of them. We are now faced with the greatest education emergency of our time. Over one billion children are out of school. The COVID-19 pandemic has created an unprecedented crisis of such magnitude and depth that the next generation might neither have the capacity and tools, nor the will, to rebuild – let alone build back better.
The world has not planned well for the future. At its worst, education has for too long been underprioritized, and at its best, has been viewed as just one among many competing priorities. Before COVID-19, the funding gap for education in low-income and middle-low income countries – many already plagued with extreme poverty, weak infrastructure, armed conflicts, climate-induced disasters and forced displacement – amounted to $148 billion. This funding gap is now estimated to increase by up to one-third.
COVID-19 has laid bare our collective failure to prioritize education. "The pandemic has exacerbated inequalities and magnified the global learning crisis. The future of an entire generation is at risk," warned United Nations Secretary-General Antonio Guterres when launching his Policy Brief on Education earlier this month, "The COVID-19 pandemic has created the largest disruption of education systems in history."
The number of out-of-school children who may never set foot in a school again is now rapidly escalating. An estimated 30 million children and youth are of immediate concern, according to UNESCO's assessment. In a letter to the international community, UN Special Envoy for Global Education and Chair of the Education Cannot Wait's High Level Steering Group, the Rt. Hon. Gordon Brown, together with 275 world leaders, politicians, academics and civil society, calls for urgent action to address the global education crisis triggered by COVID-19. CBD capsules and Hemp oil H Drop UK
Read the whole article on ipsnews.net/future-of-education.
Autor
: Yasmine Sherif
Quelle
: Inter Press Service (IPS), 19th August 2020
"Going International promotes access to education and training for all regardless of social, geographic and national borders."