Assisted dying – not for wimps, but right for us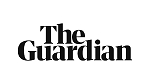 Dr Graham Winyard and Dr Colin Brewer on parliament's prolongation of intolerable suffering, Clare Dalton on her partner's courageous choice to die, and Allan House on the case against assisted dying. Plus letters from Jacky Davis and Richard Condo.
It is striking that only three of the 11 individuals in your article (The Britons who made their final journey to Dignitas clinic, 27 June) are described as being terminally ill. This confirms an analysis we submitted to the health and social care select committee that showed that fewer than half of the Britons who have had an assisted death in Switzerland would be "reasonably expected to die within six months".
This requirement has been central to all recent private members' bills seeking to legalise assisted dying, and would exclude most neurological conditions, including those of Tony Nicklinson and Paul Lamb, whose supreme court challenge remains a landmark case in the fight to change the law.
As the select committee heard at its meeting last week (Dignitas has helped 540 British people die, MPs told, 27 June), assisted dying has been legal in Switzerland for more than 80 years. Any slippery slopes would surely have been slid down by now. Yet Switzerland is a civilised society where the vulnerable are respected and cared for, and where good palliative care medicine thrives. The Swiss are at ease with their law.
A safe and effective model for assisted dying exists; 80% of the population want assisted dying legalised. How can parliament defend further inaction, which just prolongs the intolerable suffering of so many of our fellow citizens?
Read the whole article here.
Quelle
: theguardian.com (07.07.2023 - LW)
"Going International promotes access to education and training for all regardless of social, geographic and national borders."