Climate change: Extreme heat linked to more mental health emergencies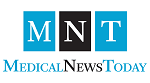 A study examining medical data from more than 2 million people across the U.S. shows that days of extreme heat in summer were associated with higher rates of emergency department visits for mental health conditions. The results suggest that the increasing frequency of episodes of extreme heat due to climate change may have further adverse mental health effects.
A co-author of the study, Dr. Amruta Nori-Sarma, who is an assistant professor of environmental health at Boston University School of Public Health, told Medical News Today that "Most people already know that very hot days put them at risk of physical health problems like heat stroke and dehydration."
"The key takeaway from our study is that days of extreme heat are also linked to a higher risk of needing care for mental health conditions such as depression, anxiety, substance use, and self-harm."
Dr. Eun-Hye Enki Yoo, an associate professor at the University at Buffalo's Department of Geography, who was not involved in the study, told MNT, "Given the scale (the geographical extent) of the study, their findings have significant implications for public health interventions to minimize the health consequences of extreme temperature and for the prediction of potential adverse health effects in rapidly worsening climate-changing scenarios."
The study appears in the journal JAMA Psychiatry.
Lack of large-scale studies
Previous studies have shown that higher ambient temperatures are associated with an increased risk of hospitalization due to metabolic, cardiovascular, and respiratory conditions.
Moreover, elevated temperatures are also linked to increased mortality, with some estimates suggesting that extreme heat was associated with 356,000 deaths worldwide in 2019.
Elevated temperatures are also linked with adverse mental health effects. Studies have shown that periods of hotter weather are associated with worsening mental health symptoms and an increase in emergency department visits.
However, these studies had often involved small sample sizes or been restricted to specific geographic regions or populations, influencing the reliability and generalizability of the results.
To address these concerns, the present study used national data to investigate the association between elevated ambient temperatures and emergency department visits for mental health conditions.
Read the whole article here.
Autor
: Deep Shukla
Quelle
: medicalnewstoday.com (3.3.2022)
"Going International promotes access to education and training for all regardless of social, geographic and national borders."