Clinical advances and ongoing trials of mRNA vaccines for cancer treatment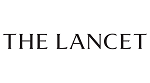 The COVID-19 pandemic has directed worldwide focus towards mRNA-based vaccines. Indeed, the foundation for the rapid COVID-19 vaccine development and production was based on years of research exploring mRNA vaccines as a therapeutic strategy against cancer in preclinical and clinical trials. mRNA brings several benefits to a vaccine setting.
Firstly, mRNA-based vaccines are well tolerated, easily degraded, and do not integrate into the host genome. Secondly, mRNA molecules are non-infectious, and mRNA vaccines have the potential to induce both humoral and cell-mediated immunity. Lastly, the production of mRNA vaccines is fast and inexpensive.
Summary
Years of research exploring mRNA vaccines for cancer treatment in preclinical and clinical trials have set the stage for the rapid development of mRNA vaccines during the COVID-19 pandemic. Therapeutic cancer vaccines based on mRNA are well tolerated, and the inherent advantage in ease of production, which rivals the best available conventional vaccine manufacture methods, renders mRNA vaccines a promising option for cancer immunotherapy. Technological advances have optimised mRNA-based vaccine stability, structure, and delivery methods, and multiple clinical trials investigating mRNA vaccine therapy are now enrolling patients with various cancer diagnoses. Although therapeutic mRNA-based cancer vaccines have not yet been approved for standard treatment, encouraging results from early clinical trials with mRNA vaccines as monotherapy and in combination with checkpoint inhibitors have been obtained. This Review summarises the latest clinical advances in mRNA-based vaccines for cancer treatment and reflects on future perspectives and challenges for this new and promising treatment approach.
Advantages of mRNA vaccines for the treatment of cancer
Well tolerated: adverse events are generally manageable and transient
No genome integration: eliminates the risk of insertional mutagenesis
Non-infectious: no pathogenic viral agents are used
Easily degraded: reduces risk of toxicity
Humoral and cellular immunity: necessary for activating and sustaining anti-tumour responses
Fast and inexpensive production: laboratory-based and cell-free production
Conclusion
The rapid development and worldwide approval of mRNA vaccines against SARS-CoV-2 have showcased the vast potential of mRNA technology. The response to the COVID-19 pandemic has leveraged data from years of research to improve the design of therapeutic mRNA cancer vaccines. Results from early clinical trials have shown only modest indications of clinical efficacy. However, with the optimisation of mRNA vaccine structure, stability, and delivery methods, and with the associated advantages of personalised preparations, low manufacturing costs, and the fast and scalable production required for a patient group that often experiences rapid disease progression, mRNA vaccines are reaching their potential as a future crucial strategy for cancer treatment.
Read the whole study here.
Autor
: Catherine Lund Lorentzen, MD; Prof. John B Haanen, MD PhD; Özcan Met, PhD; Prof. Inge Marie Svane, MD PhD
Quelle
: thelancet.com (02.11.2022; GI-FH)
"Going International promotes access to education and training for all regardless of social, geographic and national borders."