Covid: US backs waiver on vaccine patents to boost supply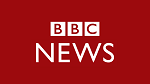 The US has thrown its support behind a move at the World Trade Organization (WTO) to temporarily lift patent protections for coronavirus vaccines.
Advocates of the move say it would increase global vaccine production, but drugs manufacturers argue it will not have the desired effect.
Critics say it strips financial rewards from cutting-edge drug developers.
The decision by US President Joe Biden comes amid pressure from Democrats in his party to remove patent protections.
In announcing the new policy, US Trade Representative Katherine Tai said that "extraordinary times call for extraordinary measures".
Ms Tai said the US would now embark on negotiations at the WTO to try to secure the waiver, but warned this could take time.
India and South Africa were the leading voices in a group of about 60 countries which for the last six months has been trying to get the patents on vaccines set aside.
One hundred of the WTO's 164 states are said to be in favour, and a panel on intellectual property is expected to discuss the issue next month.
If approved, supporters say, the waiver would allow production of vaccines to be ramped up and provide more affordable doses for less wealthy countries.
The countries in favour of the move met with strong opposition from the previous US administration of Donald Trump, the UK and the EU. Mr Biden had proposed a waiver during the 2020 presidential election campaign.
Read the whole article.
Autor
: Darshini David
Quelle
: www.bbc.com (7.5.2021)
"Going International promotes access to education and training for all regardless of social, geographic and national borders."