CRA shortage is worsening while demand grows – a vicious circle which opens masses of job opportunities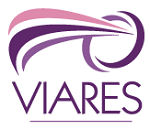 Are you interested in roles like Clinical Research Associates (CRAs) and Clinical Trial Assistants (CTAs) and looking for interesting job opportunities and career perspectives?
Then you must know that Clinical Research Organisations (CROs) – and thus the Pharmaceutical Sector as a whole – are struggling to recruit a sufficient number of well-trained staff to realise the opportunities of a remarkable market growth.
The number of open CRA roles on just one of the major US job platforms grew from 13000 to 17600 in the short period between March and August 2018. The situation is not different in Europe and other parts of the world.
The growing market is opposed to the shortage of qualified staff. Both sides – employers as well as potential employees – are called to action: the employers to INVEST in the creation of new talent and the employees seeking career perspectives to ACQUIRE PROACTIVELY the needed skills and competencies.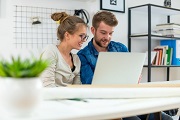 Read the full interview about this market analysis held with the CEO of VIARES, a new clinical research training organisation working to create a new well-trained and accredited workforce. The interview is published here.
Related Articles:
VIARES-granted-IAOCR-5-Star-accreditation-for-its-CRA-training-program
Autor
: Dietmar Eglhofer
Quelle
: Outsourcing-Pharma.com, 24th October 2018
"Going International promotes access to education and training for all regardless of social, geographic and national borders."