ECDC: This winter's flu season epidemic has started – what we know so far and what needs to be done to control it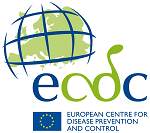 In the week commencing 13 December the number of flu cases (caused by the influenza virus) detected in the WHO European Region was above what we would normally expect to find in the population for the second week in a row, which indicates the so-called flu season epidemic has started.
In any given year 5–15% of the population is affected by influenza, leading to 3–5 million cases of severe flu and around 650 000 deaths globally. With COVID-19 also in high transmission across our Region, there is the risk that this so-called twindemic could put excessive pressure on already overstretched health systems. Here is what we know so far.
Until now we have mainly seen influenza A(H3N2) viruses circulating in the Region. In most cases these will cause mild illness, but in older adults they are known to sometimes lead to severe disease and death. Fewer influenza A(H1N1)pdm09 or influenza B viruses have been detected to date, although the distribution of viruses usually changes over the course of the winter, so we might see this situation change.
It is too early in the season to be able to make a judgement on the effectiveness of current flu vaccines in protecting against severe illness – we simply don't have sufficient data yet. It is possible that that the A(H3) vaccine may not be as effective as we would like against the prevalent A(H3) viruses, which is why antivirals also need to play a large role in protecting our vulnerable populations.
Read the whole article here.
Quelle
: European Centre for Disease Prevention and Control (13.01.2022)
"Going International promotes access to education and training for all regardless of social, geographic and national borders."