Food security: Commission steps up support for global action to transform food systems via eight Global Coalitions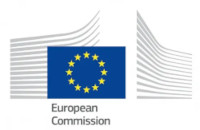 In light of the dire food security situation and high food prices, after two years of COVID-19 pandemic and the consequences of the Russian invasion of Ukraine, the Commission is today stepping up its support to the transformation of food systems by actively engaging in eight global Coalitions for Action. These will assist partner countries in their efforts to transform food systems and help to advance the Farm to Fork Strategy agenda internationally.
The decision to actively engage in these eight voluntary alliances for collective action is a follow-up to the Food Systems Summit held on 23-24 September 2021 in New York. The alliances gather national representatives, civil society organisations, researchers and international organisations to achieve transformation action in the field of food security. The Commission will be a major partner in eight coalitions:
Food is never waste will support countries in developing a suite of context specific interventions, ranging from policies and regulations to voluntary initiatives, to halve food waste by 2030 and reduce food losses by at least 25%.

Healthy Diets from Sustainable Food Systems for Children & all will address three issues: malnutrition in all its forms; unsafe food; and the environmental impact of food production. For instance, it will promote healthy diets with a higher plant-based contribution.

School Meals Coalition will focus on improving the quality and expanding the scale of school meals programmes globally as a platform to reach communities. The Coalition intends to link school meals with provision of healthy food by local farmers and sees school feeding as part of social protection schemes. School feeding can have a positive effect on enhancing school enrolment and attendance.

Aquatic and Blue Foods aims to realise the full potential of sustainable aquatic, foods – such as fish, shellfish, aquatic plants and algae, captured or cultivated in freshwater or marine ecosystems – to help end malnutrition and build nature-positive, equitable and resilient food systems.

Agro-ecology aims at scaling up agro-ecological practices and value chains, which hold the potential for more inclusive and sustainable food systems. The focus is on supporting innovation, making use of local and scientific knowledge.

Zero Hunger will advocate for hunger reduction and better align existing public and private sector resources for hunger reduction. The Coalition will back investments that have proven positive effects on small farm livelihoods, such as participation in farmers' organisations, extension services for women farmers, vocational programmes for rural youths, storage and cold chains.

Fighting food crises along the Humanitarian-Development-Peace nexus aims to create the conditions and enabling structures for an approach to food systems resilience in fragile contexts, such as anticipatory action and development of shock-responsive social protection schemes.

Sustainable Productivity Growth focuses on technology and innovations for agricultural productivity growth while addressing climate change challenges. It will provide a platform for sharing best practices, identifying knowledge gaps and research opportunities.
The Commission will work closely with Member States, UN agencies, civil society and other partners in the selected coalitions to enhance collective action in favour of a sustainable transformation of food systems.
Read the whole article here.
Quelle
: ec.europa.eu (24.3.2022)
"Going International promotes access to education and training for all regardless of social, geographic and national borders."