Health: Nigeria needs 12,000 doctors annually - MDCAN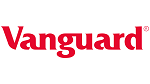 The Medical and Dental Consultants' Association of Nigeria, MDCAN, and Nigerian Medical Association, NMA, weekend painted a grim picture of the health sector in the country.
While MDCAN said Nigeria will need 12,000 doctors annually to adequately address health problems in the country, the NMA noted that it will take the country at least 25 years to meet the ideal target of 333,334 doctors to address the health needs of Nigerians. Recall that the health sector is curently plagued with brain drain, considering the high number of doctors and nurses that have relocated abroad in search of greener pastures, which has escalated the doctor-patient ratio to 10,000:1, against the recommended ratio of 600 doctors to one patient, as specified by the World Health Organisation, WHO.
'12,000 doctors needed annually'
However, National President of MDCAN, Dr. Victor Makanjuola, said the counry will need an estimated 12,000 doctors annually.
Makanjuola, who disclosed this in a statement issued weekend, said a survey carried out earlier in March by the association's Medical Education Committee discovered over 500 medical and dental consultants had left Nigeria for more developed countries over the past two years.
Consequently, he said the association will hold a one-day summit in Abuja on December 6 to address the issue.
The statement reads: "Disturbed by the impact of this ugly trend on our country's health sector growth and development, the MDCAN has conducted a survey among its chapters in March 2022 and found that over 500 medical and dental consultants had left Nigeria for more developed countries over the preceding two years.
"A further exploration of data by the Association's Medical Education Committee showed that 9 out of every 10 medical and dental consultants with less than five years experience on the job have plans to leave the country.
Read the whole article here.
Autor
: Chioma Obinna
Quelle
: vanguardngr.com (07.12.2022 LW)
"Going International promotes access to education and training for all regardless of social, geographic and national borders."