Humanitarian crisis in Ukraine and neighbouring countries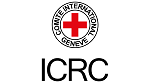 Residents in the Donbas area and elsewhere have already endured eight years of conflict. But now the intensification and spread of the conflict throughout the country risks a scale of death and destruction that are frightening to contemplate, given the immense military capacities involved.
A new phase of the fighting in Ukraine has begun. The ICRC's priority is to assist those in need. The security situation permitting, our teams now in Ukraine will continue their work to repair vital infrastructure, support health facilities with medicines and equipment, and support families with food and hygiene items.
The ICRC is deeply alarmed by the situation in Mariupol, where the population is in dire need of assistance. Immediate and unimpeded humanitarian access is urgently required to allow for the voluntary safe passage of thousands of civilians and hundreds of wounded out of the city, including from the Azovstal plant area.
Since the end of February, the ICRC has been working day in and day out to reach civilians in need, in Mariupol and other cities where civilians are trapped. It has repeatedly called for the voluntary safe passage of civilians out of these areas and for impartial humanitarian relief to be allowed in, urging for respect for the principle of humanity and international humanitarian law.
The ICRC is scaling up in 10 different locations in Ukraine, including Kyiv, Poltava, Dnipro, Odessa, to address the rapidly evolving situation. Trucks are moving across the country to provide medical supplies and other assistance whilst other convoys with essential aid will arrive in the coming days.
As the international armed conflict in Ukraine enters its fifth week, the level of death, destruction, and suffering that continues to be inflicted on civilians is abhorrent and unacceptable.
Over 4 million people are reported to have left their homes into neighbouring countries, more than 6.5 million people still in Ukraine have been displaced from their homes, while hundreds of thousands more are trapped in cities desperate for a safe escape.
Since the start of the conflict, the ICRC has been speaking with Russian and Ukrainian authorities about their obligations under international humanitarian law (IHL) and what practical steps must be taken to limit the suffering of civilians and those who no longer participate in hostilities, including the wounded, sick, and prisoners of war (POWs). To the ICRC's great concern, the parties are yet to meet many of their core obligations under IHL or reach consensus on key issues that only they can concretely deliver on.
In an effort to advance conversations on these issues, reduce the suffering and increase assistance to civilians in need, the ICRC's president travelled first to Kyiv and then Moscow to meet with authorities. His meetings with authorities in Moscow triggered deep anger for some. We want to be clear that these diplomatic meetings with all sides are anchored in international humanitarian law and passionate advocacy for the best interest of civilians trapped in conflict.
We ask those involved in the fighting to take into account that:
Parties to the conflict in Ukraine must adhere to international humanitarian law, ensure the protection of the civilian population and detainees, and refrain from unlawful attacks. The use of weapons with wide area effects should be avoided in populated areas.

Critical infrastructure must be spared, such as water, gas and electrical systems that, for instance, provide civilian homes, schools and medical facilities with vital water and electricity supplies, including spared from attacks by new technologies and cyber means.

Space for neutral, impartial and independent humanitarian action must be protected so that aid actors like the Ukrainian Red Cross, the International Committee of the Red Cross (ICRC), and the wider Red Cross and Red Crescent Movement can maintain access to civilians.
At the same time, deliberate, targeted attacks using false narratives and disinformation to discredit the ICRC have the potential to cause real harm for ICRC teams, our Red Cross Red Crescent Movement partners working on the ground and the people we serve. As needs increase by the hour, our ability to deliver much-needed humanitarian assistance is today being jeopardised by a surge of misinformation and disinformation about our work and the role that we play to alleviate suffering in armed conflict.
Read the whole article here.
Quelle
: icrc.org (25.04.2022 GI-LW)
"Going International promotes access to education and training for all regardless of social, geographic and national borders."