Hundreds of Thousands Have Lost Medicaid Coverage Since Pandemic Protections Expired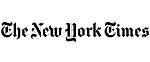 As states begin to drop people from their Medicaid programs, early data shows that many recipients are losing their coverage for procedural reasons.
Hundreds of thousands of low-income Americans have lost Medicaid coverage in recent weeks as part of a sprawling unwinding of a pandemic-era policy that prohibited states from removing people from the program.
Early data shows that many people lost coverage for procedural reasons, such as when Medicaid recipients did not return paperwork to verify their eligibility or could not be located. The large number of terminations on procedural grounds suggests that many people may be losing their coverage even though they are still qualified for it. Many of those who have been dropped have been children.
From the outset of the pandemic until this spring, states were barred from kicking people off Medicaid under a provision in a coronavirus relief package passed by Congress in 2020. The guarantee of continuous coverage spared people from regular eligibility checks during the public health crisis and caused enrollment in Medicaid to soar to record levels.
But the policy expired at the end of March, setting in motion a vast bureaucratic undertaking across the country to verify who remains eligible for coverage. In recent weeks, states have begun releasing data on who has lost coverage and why, offering a first glimpse of the punishing toll that the so-called unwinding is taking on some of the poorest and most vulnerable Americans.
So far, at least 19 states have started to remove people from the rolls. A precise total of how many people have lost coverage is not yet known.
In Arkansas, more than 1.1 million people — over a third of the state's residents — were on Medicaid at the end of March. In April, the first month that states could begin removing people from the program, about 73,000 people lost coverage, including about 27,000 children 17 and under.
Among those who were dropped was Melissa Buford, a diabetic with high blood pressure who makes about $35,000 a year at a health clinic in eastern Arkansas helping families find affordable health insurance. Her two adult sons also lost their coverage.
Like more than 5,000 others in the state, Ms. Buford, 51, was no longer eligible for Medicaid because her income had gone up. A notice she received informing her that she did not qualify made her so upset that she threw it in a trash can.
But a majority of those who lost coverage in Arkansas were dropped for procedural reasons.
Read the whole article here.
Autor
: Noah Weiland
Quelle
: nytimes.com (25.08.2023 - LW)
"Going International promotes access to education and training for all regardless of social, geographic and national borders."