Leveraging 30 years of nutrition expertise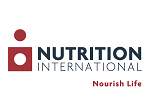 Our 30 years of experience working hand in hand with governments and partners allowed us to swiftly adapt to global challenges such as the COVID-19 pandemic, supply chain disruptions and price shocks to continue delivering quality technical assistance and nutrition leadership across Asia and Africa.
30 YEARS OF IMPACT
Three decades of better nutrition globally.
Nutrition International is a global nutrition organization headquartered in Ottawa, Canada. Since 1992, we have grown to become a world-class leader in delivering high-impact, low-cost nutrition interventions.
Our 30 years of experience, expertise and dedication have allowed us to reach millions of people with better nutrition year after year.
Our commitment to results helped us navigate the challenges of the past year to keep delivering quality nutrition programming despite the ongoing COVID-19 pandemic, increasing commodity costs and supply chain disruptions as well as new and continuing conflicts around the world and in the countries in which we work.
Our past has made us stronger and guides us as we continue to work towards a future where everyone, everywhere is free from malnutrition.
Learn more about our history.
LETTER FROM THE BOARD CHAIR
Leading the charge on nutrition.
Good nutrition is the foundation of development. It supports overall health and growth as well as learning and education, all of which allow people to reach their full potential whether at school, work or in their community. Every facet of every life is, in some way, impacted by having or not having the right nutrition at the right time.
For 30 years, Nutrition International has been helping build a better world by increasing people's access to the nutrition they need, when they need it. What began as the Micronutrient Initiative, a small secretariat created by Canada, has grown to become a global powerhouse of nutrition action – delivering essential nutrition interventions, contributing valuable data and evidence to the global community, and leading advocacy efforts at every level to increase prioritization and investment.
Nutrition International's approach of working hand in hand with local governments as an expert ally has resulted in sustainable improvements to people's nutrition around the world and led to advancements in health, equality and human capital.
Read the full letter.
Read the whole report here.
"Going International promotes access to education and training for all regardless of social, geographic and national borders."