Nationwide cancer drug shortages in US cause concern for doctors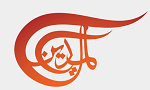 Toni Dezomits, a 55-year-old retired cop, is battling a recurrence of her stage 4 ovarian cancer. She'd already had numerous rounds of chemotherapy when her doctor called with awful news.
Dezomits was alerted a day before her third round of chemotherapy last month that there was a countrywide shortage of carboplatin, one of three drugs she was supposed to get, causing her to finish her final sessions with only two of the drugs since switching the third for another medication meant stronger side effects.
"You have these two sub-optimal choices," she stated, adding that she was "worried" because she knew the old drug she received responded well to her cancer.
Read more: New drug could stop breast cancer variant from returning by 25%
According to professionals, the United States is experiencing one of the most acute shortages of chemotherapy medications in three decades. Julie Gralow, chief medical officer of the American Society of Clinical Oncology, stated that Dezomits is one of 100,000 patients who are affected. The US Food and Drug Administration (FDA) said last week that over 130 medications were in limited supply, 14 of which were cancer therapies.
A variety of circumstances, according to experts, have led to the shortages, which have this time notably impacted two front-line medicines - carboplatin and cisplatin - used to treat a variety of malignancies, including head and neck, gynecologic, and gastrointestinal cancers. The most recent shortfall resulted from the closure of an Indian company that provided cisplatin ingredients to all US producers owing to quality issues. According to Dr. Gralow, this increased demand for carboplatin, a replacement medicine.
Some providers have been compelled to lengthen the time between patients' chemotherapy sessions, and other patients have had to drive several hours to multiple cancer clinics for treatment, something Dezomits had to do. According to Dezomits, "This country should be a little better than that. We should be able to get life-saving drugs that cost about $9 or $10 a dose."
Karen Knudsen, CEO of the American Cancer Society believes that the cheap cost of generic front-line cancer medications has contributed to periodic chemotherapy drug shortages. While the drugs are inexpensive to produce pharmaceutical corporations are not motivated to do so because they do not generate substantial revenues.
Read the whole article here.
Autor
: Al Mayadeen
Quelle
: english.almayadeen.net (12.06.2023 - LW)
"Going International promotes access to education and training for all regardless of social, geographic and national borders."