New Report Reveals that R&D Partnerships Serving Neglected Communities have Produced Dozens of Life-Saving Innovations Since 2010
Novel approach for minimizing investment risks and stretching limited budgets has 375 innovations targeting infectious diseases under development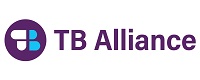 NEW YORK (28 January 2021) - The public-private initiatives that contributed to COVID-19 vaccine and drug development have showcased a model for accelerating biomedical innovation.
However, public-private partnerships had emerged as powerhouses for fighting global health threats long before the pandemic hit. Over the last decade, such alliances have produced a wide assortment of life-saving technologies targeting diseases that afflict billions in low-income countries, according to a new report from a group of 12 product development partnerships (PDPs) that assesses their impact and future potential.
The report finds that, since 2010, these 12 PDPs have developed and brought to market 66 new drugs, vaccines, diagnostics and other technologies for a number of diseases - including tuberculosis, malaria, HIV, meningitis and sleeping sickness. These innovations have reached and benefitted more than 2.4 billion people in low-income countries. On limited budgets, PDPs build alliances between public, private, academic and philanthropic partners, enabling the sharing of financial risks and coordination of diverse expertise and experience.
"It's an unfortunate, but obvious reality, that relying solely on market incentives to drive medical innovation results in neglect of the needs of large portions of the world," said Willo Brock, Senior Vice President of External Affairs for TB Alliance, one of the PDPs behind the report. "PDPs have made tremendous advances in global health and our best is yet to come with so many new innovations in late stages of development, but we must stay focused on securing the support we need - from all of our partners - to ensure we build on the momentum of the last decade and realize the promise of our pipelines."
The report notes the stark contrast between the neglected disease product development space before and after the ascent of PDPs around the turn of the century. For example, from 1975 to 2000, a mere 16 of some 1400 newly developed medicines targeted diseases that mainly affected least-developed countries. Since their inception, PDPs have marshalled industry, government and philanthropic investments and generated new political capital to pack a once-barren global health R&D pipeline. Currently, the cumulative pipeline of the PDPs behind the report contains more than 375 new innovations, 25 percent of them now in late-stage development. That is three times the size of the 2010 pipeline, which itself was many times larger than it was at the turn of the century.
Read the whole article here
Quelle
: tballiance.org, 28th January 2021
"Going International promotes access to education and training for all regardless of social, geographic and national borders."