Paying the Price of War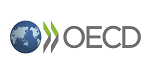 The world economy is paying a high price for Russia's unprovoked, unjustifiable and illegal war of aggression against Ukraine. With the impacts of the COVID-19 pandemic still lingering, the war is dragging down growth and putting additional upward pressure on prices, above all for food and energy. Global GDP stagnated in the second quarter of 2022 and output declined in the G20 economies. High inflation is persisting for longer than expected. In many economies, inflation in the first half of 2022 was at its highest since the 1980s. With recent indicators taking a turn for the worse, the global economic outlook has darkened.
The four main takeaways are:
> The world economy is slowing more than anticipated
> Inflation has become more widespread
> Inflation will ease but remain at high levels
> Demand reduction and supply diversification are needed to avoid energy shortages
The world economy is slowing more than anticipated
Despite a boost in activity as COVID-19 infections drop worldwide, global growth is projected to remain subdued in the second half of 2022, before slowing further in 2023 to an annual growth of just 2.2%. Compared to OECD forecasts from December 2021, before Russia's aggression against Ukraine, global GDP is now projected to be at least USD 2.8 trillion lower in 2023. There are many costs to Russia's war, but this gives some sense of the worldwide price of the war in terms of economic output.
A key factor slowing global growth is the generalised tightening of monetary policy, driven by the greater-than-expected overshoot of inflation targets. Strict lockdowns associated with China's zero COVID-19 policy have also impacted the Chinese and global economy. Shutdowns and property market weakness are slowing China's growth to just 3.2% in 2022.
Inflation has become more widespread
Inflationary pressures are broadening out beyond food and energy almost everywhere, with businesses throughout the economy passing through higher energy, transportation and labour costs. Broader inflationary pressures were already evident in the United States earlier in 2022, and this is now also being seen in the euro area, and to a lesser degree in Japan.
More than half of the items in the price index show inflation above 4% in the United Kingdom, the United States and the euro area, reflecting a sharp increase compared to a year before and more than doubling their targets.
Tight labour market conditions - with unemployment rates at or close to 20-year lows in many countries - are boosting wages and helping to mitigate the loss of purchasing power and growth. However, this is also contributing to broad-based inflation. Wage growth has strengthened in many countries, particularly the United States, Canada and the United Kingdom, but not yet in the euro area.
Read the whole article here.
Quelle
: oecd.org (30.09.2022 LW)
"Going International promotes access to education and training for all regardless of social, geographic and national borders."