Seasonal influenza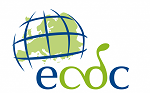 Seasonal influenza is a vaccine-preventable disease that each year infects approximately ten to thirty per cent of Europe's population, and causes hundreds of thousands of hospitalisations across Europe. Older people, younger children and those with chronic conditions suffer the most, but everyone is at risk of developing serious complications.
Week 45/2022 (07 November – 13 November 2022)
Germany, Kazakhstan, Malta and Portugal reported widespread influenza activity and/or at least medium intensity.
The percentage of all sentinel primary care specimens from patients presenting with ILI or ARI symptoms that tested positive for an influenza virus was 13% which is higher than the previous week (8%) and above the epidemic threshold set at 10%.
The start of the influenza epidemic at the Regional level is usually defined as two consecutive weeks in which ≥10% of patients in sentinel primary care settings tested positive for influenza virus infection
Germany, Georgia, Kazakhstan, Portugal and United Kingdom (Scotland) reported seasonal influenza activity above 10% positivity in sentinel primary care.
Both influenza type A and type B viruses were detected among all monitoring systems, with influenza A(H3) viruses being dominant in sentinel surveillance while similar numbers of A(H1)pdm09 and A(H3) viruses were detected in non-sentinel surveillance.
Hospitalized cases with confirmed influenza virus infection were reported from other wards (1 type A virus) and SARI surveillance (31 type B viruses, of which 28 were from Kazakhstan, and 8 type A viruses), but only one was reported from an ICU ward. When comparing the different influenza type distributions by system, it is important to consider that different sets of countries are reporting to each system.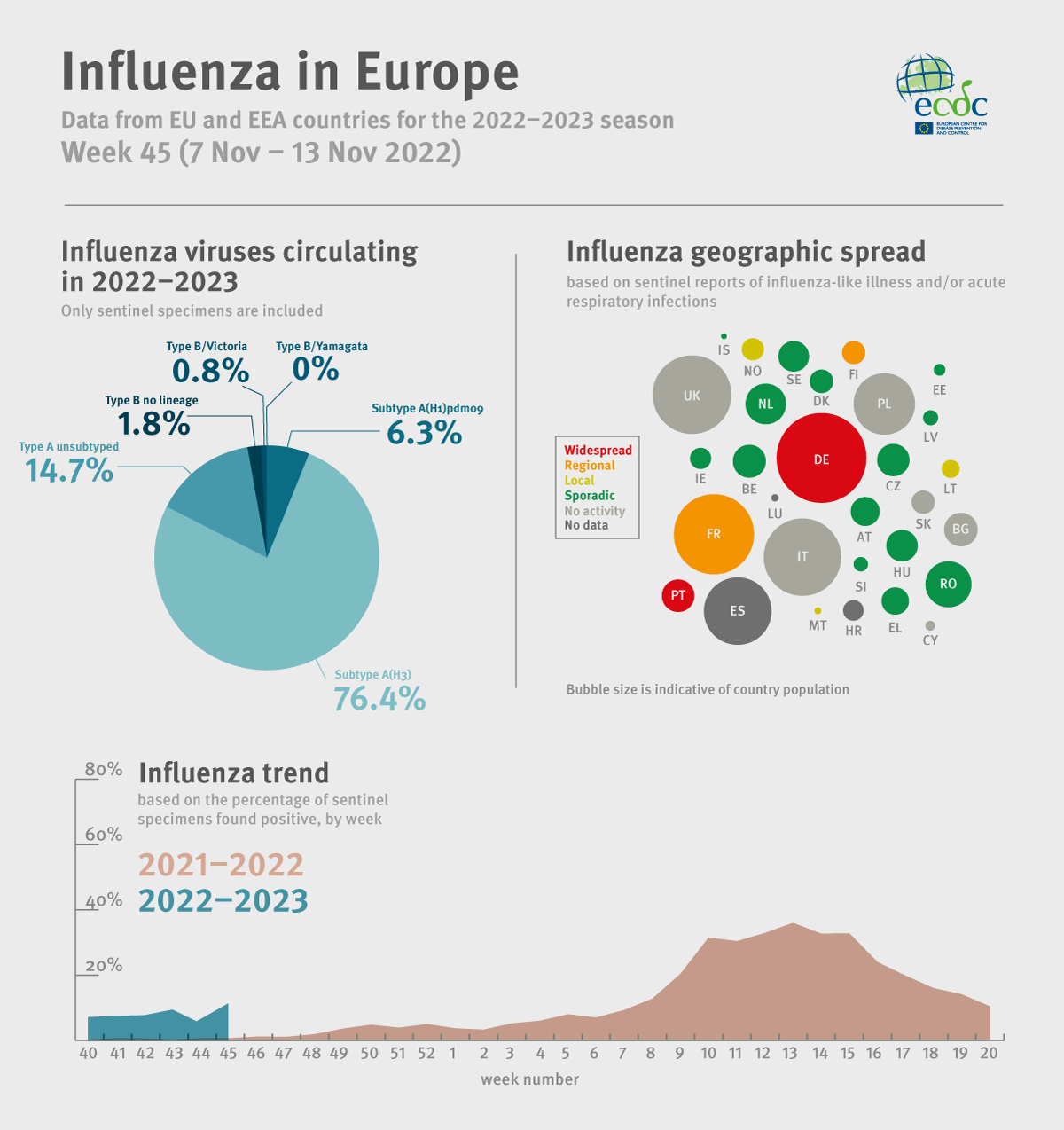 ECDC assessment: Influenza activity, based on patients in sentinel primary care settings testing positive for influenza virus infection, crossed the epidemic threshold of 10% set for the Region for the first time in week 45/2021. Overall, influenza A(H3) viruses have dominated across most surveillance systems. For the European Region, Germany and Portugal are currently experiencing seasonal influenza activity above 10% positivity in sentinel primary care, with A(H3) being the dominant virus.
Actions: ECDC and WHO monitor influenza activity in the WHO European Region. Data are available on the Flu News Europe website.
Quelle
: flunewseurope.org (25.11.2022 LW)
"Going International promotes access to education and training for all regardless of social, geographic and national borders."