Statement of the thirty-fourth Polio IHR Emergency Committee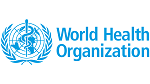 The thirty-fourth meeting of the Emergency Committee under the International Health Regulations (2005) (IHR) on the international spread of poliovirus was convened by the WHO Director-General on 25 January 2023 with committee members and advisers attending via video conference.
The Emergency Committee reviewed the data on wild poliovirus (WPV1) and circulating vaccine derived polioviruses (cVDPV) in the context of global target of eradication of WPV and cessation of outbreaks of cVDPV2 by the end of 2023. Technical updates were received about the situation in the following countries: Afghanistan, Botswana, Canada, the Democratic Republic of the Congo, Indonesia, Madagascar, Nigeria, Pakistan, Sudan and Zambia.
Wild poliovirus
The committee noted that there has been no confirmed case of WPV1 in Pakistan since 15 September 2022 and Afghanistan since 29 August 2022 which signaled considerable progress in the polio endgame, although positive environmental samples were still being detected in 2023. Although the number of positive samples in Afghanistan was 22 in 2022 compared to only one in 2021, this was in part due to more intensive surveillance in the country, with more sites being sampled and increased frequency of testing. All positive samples were detected in the Eastern Region, principally in Nangarhar province. In Pakistan, all 20 cases occurred in the southern part of Khyber Pakhtunkhwa (KP) province. These findings demonstrate that transmission in the two endemic countries is now very low and restricted in geography. Although all areas of both countries are fully accessible during immunization rounds, there are areas of insecurity and vaccine refusals, with a high number of zero dose children in southern Afghanistan. The next six months will be a critical opportunity to finally interrupt endemic WPV1 transmission.
In the African region, there have been four cases of WPV1 in Mozambique with the most recent WPV1 case occurred in Tête province in Mozambique on 10 August 2022. No further cases have occurred in Malawi since the single index case with onset in November 2021. However, the committee noted that Outbreak Response Assessments carried out in October and November 2022 in these two countries concluded that due to gaps in immunization coverage during vaccination campaigns and gaps in surveillance missed transmission could not be ruled out.
Globally there remain only three genetic clusters of WPV1, a major reduction in the genetic diversity of WPV1, represented by one cluster in Pakistan, one in Afghanistan, and one in Africa.
The committee noted that there had been a recent containment breach at a vaccine manufacturer in the Netherlands, which resulted in WPV3 being detected in the environment, but with no evidence of transmission in the community.
Circulating vaccine derived poliovirus (cVDPV)
Despite the ongoing decline in the number of cVDPV2 cases and the number of lineages circulating, the risk of international spread of cVDPV2 remains high. Evidence of this includes the high transmission in DR Congo spreading to southern Africa (Zambia and Botswana), and spread from Chad to Sudan, and from Yemen to Djibouti and Somalia. However, the successful introduction of novel OPV2 and re-introduction of tOPV are expected to mitigate the risk of international spread of cVDPV2, particularly as supply issues are resolved. The recent agreement to vaccinate children in north Yemen is also a major step forward.
The long distance international spread of VDPV2 between Jerusalem, London, New York and Montreal has revealed a new risk phenomenon i.e. evolution of vaccine derived polioviruses in under-immunized pockets of populations who lack intestinal mucosal immunity in IPV-using countries. In Canada, it appears that importation without local transmission occurred in August 2022 and was detected in wastewater only, and subsequent testing has been negative.
Read the whole article here.
Quelle
: who.int (10.02.2023 - LW)
"Going International promotes access to education and training for all regardless of social, geographic and national borders."