The Forgotten Virus: Zika Families and Researchers Struggle for Support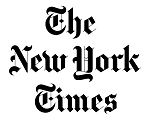 Some babies born with devastating birth defects from the mosquito-borne illness are 7 now, but Covid turned the world's attention away.
A procession of mothers pushed children in bulky wheelchairs down a long corridor at a health center in this northeastern Brazilian city, passing patients who glanced at the children, looked away, then looked back, quickly and uneasily.
The children were smartly turned out in Disney T-shirts, striped socks, plastic sandals. Girls had ponytails tied with big bows; many wore brightly colored glasses. And all were profoundly disabled, their limbs rigid, their mouths slack, many with foreheads that sloped sharply back above their dark eyes.
Most Brazilians know as soon as they see them: These are Zika babies, whose mothers were infected with the virus while pregnant during a virulent outbreak of the mosquito-borne illness in 2015 and 2016. The chief signifier at birth was microcephaly, unusually small heads that hinted at the devastating brain damage the virus caused while they were still in utero.
Seven years later, they are now children, many of them nearly as big as their mothers. The sight of them visibly startles people who have not thought about them for years. After the Zika epidemic did not turn into a pandemic that swept the globe, Brazil and the rest of the world moved on.
That has left families in this scrappy corner of Brazil, where the epidemic originated, struggling, mostly alone, to get help for their children, whose mysterious condition presents new challenges constantly. Many rely on charity, such as free physical therapy at the private foundation where they come each week in the procession of wheelchairs. Many of the women pushing the chairs wear T-shirts that say "Fight like a Mother" in Portuguese.
Read the whole article here.
Autor
: Stephanie Nolen
Quelle
: nytimes.com (30.09.2022 LW)
"Going International promotes access to education and training for all regardless of social, geographic and national borders."