The Role of Women's Organisations in Crisis-Settings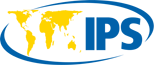 To mark World Humanitarian Day, we celebrate the overlooked women leaders who are first responders, unwavering advocates, and powerful change-makers in humanitarian emergencies. Yet to truly power progress, we can't stop at celebrating their efforts – we must also push for the support and investment women humanitarians need to continue their vital work.
Women Deliver spoke with Cecilia Chami, Programs Director for the Lebanon Family Planning Association for Development and Family Empowerment (LFPADE) on what women-focused civil society organisations (CSOs) need to maximise their impact.
World Humanitarian Day also coincides with a special milestone for LFPADE: today, August 19, marks their 50th anniversary as the first and oldest family planning organisation in Lebanon.
Drawing from LFPADE's five decades of experience, Chami highlights the power of women-focused CSOs, and what the world can do to help continue their vital work.
Excerpts from the interview:
HERSH: Women make up a large part of LFPADE's team, including in leadership positions and as direct service providers. How does having strong women on your team help advance LFPADE's work and mission?
CHAMI: LFPADE works to empower women in all aspects of their lives to achieve gender equality – so having strong women on our team is essential. Women are the best experts on our lives, so we understand what women in our communities need, can relate to the challenges they face, and appreciate the quality of services they deserve.
For example, we know from experience that access to family planning and sexual and reproductive health (SRH) services improves lives and futures of girls, women, and their whole communities. So, while these services might be sidelined in many traditional humanitarian responses, we prioritise a woman's ability to control her fertility at the core of all our work.
As women from Lebanon, we also know the contexts and entry points to deliver services most effectively. We work with anyone who influences the lives of girls and women – including boys, men, community leaders, and mothers-in-law – to help girls and women make more autonomous decisions about their lives and bodies. We are only able to form these partnerships because communities know us, trust us, and believe in us. яндекс
Read the whole interview here.
Autor
: Marcy Hersh
Quelle
: Inter Press Service (IPS) News Agency, 26th August 2019
"Going International promotes access to education and training for all regardless of social, geographic and national borders."