Covid: Who Warns Europe Once Again at Epicentre of Pandemic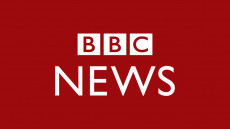 Europe is once again "at the epicentre" of the Covid pandemic, the World Health Organization (WHO) has warned, as cases soar across the continent.
At a press conference WHO Europe head Hans Kluge said the continent could see half a million more deaths by February.
He blamed insufficient vaccine take-up for the rise.
"We must change our tactics, from reacting to surges of Covid-19 to preventing them from happening in the first place," he said.
The rate of vaccination has slowed across the continent in recent months. While some 80% of people in Spain are double jabbed, in Germany it is as low as 66% - and far lower in some Eastern European countries. Only 32% of Russians were fully vaccinated by October 2021.
Mr Kluge also blamed a relaxation of public health measures for rising infections in the WHO's European region, which covers 53 countries including parts of Central Asia. So far the WHO has recorded 1.4 million deaths across the region.
The WHO's technical lead on Covid-19, Maria Van Kerkhove, said over the past four weeks cases across Europe had soared over 55%, despite an "ample supply of vaccines and tools", and colleague Dr Mike Ryan said Europe's experience was a "warning shot for the world".
It came as Germany recorded more than 37,000 daily Covid cases on Friday, a record high for the second day running. The incidence rate per 100,000 people is now higher than it was in April, at 169,9, but well below the level in the UK.
German public health officials are worried that a fourth wave of infection could lead to a large number of deaths and pressure on the health system. In the past 24 hours 154 deaths have been recorded, up from 121 a week ago.
Lothar Wieler of Germany's RKI institute spoke on Thursday of terrifying numbers. "If we don't take counter-measures now, this fourth wave will bring yet more suffering," he said. Among the many Germans who have not been vaccinated are more than three million over-60s, seen at particular risk.
read the whole article
Quelle
: BBC News, 9th November 2021
"Going International promotes access to education and training for all regardless of social, geographic and national borders."