Anti-Microbial Resistance Strategies Need Urgent Attention to Prevent Unnecessary Deaths in Africa
Anti-Microbial Resistance (AMR) a growing pandemic.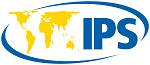 Africa's laboratories need to step up testing to aid in fighting Anti-Microbial Resistance. African countries must find a way of fighting Anti-Microbial Resistance in the healthcare system to avoid unnecessary deaths.
A few months ago, the President of the Ghana Public Health Association, Amofah George, narrated how he saw a patient die after failing to respond to all the available antibiotics used for managing her septicemic condition, blood poisoning, especially caused by bacteria or their toxins. He attributed the situation to antibiotic resistance, or Anti-Microbial Resistance (AMR) which he said has become a growing pandemic.
The problem is simple: Africa's healthcare system does not routinely rely on laboratories to produce tests for treatment. AMR programme manager of the African Society for Laboratory Medicine (ASLM), Edwin Shumba, told IPS, "Ghana, like other countries on the continent, rely on a few medical laboratories to conduct bacteriology testing as part of the routine clinical services."
"This means that doctors are flying blind when prescribing a treatment to their patients, and public health experts do not have an insight of what is ongoing in terms of AMR, at hospital and national level," Shumba said.
"The growing threat of AMR has implications for patient care: the antibiotics that used to work will not be able to cure the infections caused by resistant bacteria anymore. This means more that infections might take longer to cure, might be more severe (mortality, morbidity), and will cost more to the society."
Worried by the increasing cases of AMR, the African Society for Laboratory Medicine (ASLM) has spearheaded a study, and data from 14 sub-Saharan countries show that only five out of the 15 antibiotic-resistant pathogens – a bacterium, virus, or other microorganisms that can cause disease –designated by the World Health Organization (WHO) as a priority are being consistently tested, and that all five demonstrated high resistance.
Across the 14 countries, clinical and treatment data are not being linked to laboratory results, making it hard to understand what's driving AMR. Out of almost 187,000 samples tested for AMR, around 88% had no information on patients' clinical profile, including diagnosis/origin of infection, presence of indwelling devices (such as urinary catheters, feeding tubes, and wound drains) often associated with development of healthcare-associated infection, comorbidities, or antimicrobial usage. The remaining 12% had incomplete information.


Read the whole article here.
Autor
: Francis Kokutse
Quelle
: ipsnews.net (04.11.2022; GI-FH)